Kia Offering Incredible Deals on the 2015 Soul
2015 may be nearly over, but there is still time to pick up a 2015 Kia Soul.
And with the deals that International Kia is offering, the only thing standing in the way of you and your new Kia soul is yourself.
It's a car that's versatile, funky, and fun.
Sounds like a pretty good Christmas present to me!
What You'd Be Getting
In 2009, the Kia Soul debuted. And what a magical day that was.
These quirky little cars began to turn heads and start incredible new trends.
The success of these bad boys is still prevalent six years later.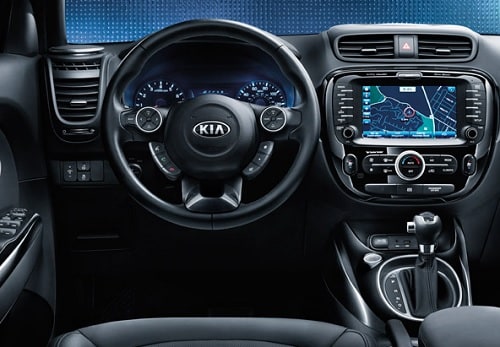 The 2015 Kia Soul is the Soul you love but with a modern spin.
We're talking about a redesigned exterior and an incredibly sleek interior.
And of course the 2015 models wouldn't be complete without the latest and greatest technology features.
Style and innovation, all for you. And it's on sale!
Seriously, what more could you want?
What You'd Be Paying
We currently find ourselves at the height of the giving season.
There isn't a whole lot of time left to find the perfect gifts for your loved ones.
Or for yourself. Let's face it: 2015 was exhausting. Treat yourself.
Kia is ensuring that this Christmas will be a magical one thanks to their incredible deals.
For the 2015 Kia Soul, you can get 0% APR for up to 66 months.
Talk about a merry Christmas!
You could use the money you're saving on your new 2015 Kia Soul to buy more Christmas presents for other people.
Because come on, once you get yourself inside a Kia Soul, there's no way you're walking away without it.
But you're going to need to snap this offer up quick! You've only got until January 4, 2016 to do it.
This offer is only good on new vehicles, and may not be combined with other special offers except where specified.
And once again,
YOU'VE ONLY GOT UNTIL JANUARY 4TH.
So whether you're looking for something perfect for that special someone, or you're looking for something to reward yourself with after this very long year, take advantage of Kia's incredible deals.
Pick yourself up a 2015 Kia Soul before it's too late to ensure that your holidays are incredibly happy.