The 2015 Kia Forte Koup is the Perfect Gift for the Holidays!
Forget gift cards and toys and games and socks and fruit cakes this year.
The gift to make your holiday season perfect is the 2015 Kia Forte Koup.
Whether you give this incredible gift to a significant other or choose to keep it for yourself (no one is judging you), the 2015 Kia Forte Koup is guaranteed to make everyone's holiday one to remember.
And I know what you're thinking.
"Cars are expensive. Christmas is enough as it is. I could never afford that."
They don't call them Christmas miracles for nothing.
International Kia is embracing the holiday seasons by giving its customers amazing specials and incentives.
It's the giving season, after all.
And the 2015 Forte Koup is the gift that keeps on giving.
Forget Santa. Kia Has You Covered
Why should you have to wait until Christmas Day to get behind the wheel of your new Kia?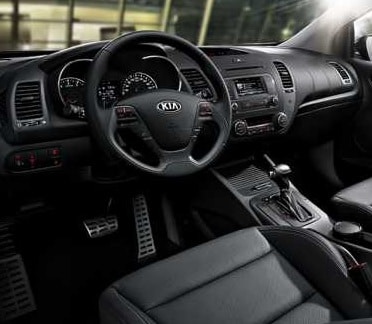 Exactly. You shouldn't.
Kia thinks that way, too.
The holidays are so exciting and the anticipation can be enough to kill you.
So lose the anticipation and go get yourself a new 2015 Kia Forte Koup today.
Get behind the wheel, and get ready to stand out.
All eyes will be on you this Christmas, and every day after that, too.
It's a car that goes as fast as it looks, and keeps you incredibly safe in the process.
There won't be any re-gifting this year, that's for sure.
Talk About Giving Season!
There's nothing like a good Christmas miracle to brighten your holiday season.
And not having to pay full price for a 2015 Kia Forte Koup certainly sounds like a miracle to me.
As a gift to you, the loyal customer, International Kia has promised that no one pays full price this year.
On the 2015 Forte Koup models, there is over $4,000 in incentives.
Save up to almost $4,800 on your new Forte Koup.
You know what that $4,800 could go towards?
Christmas presents for your loved ones (because get real you're not going to be giving up your new car for someone else, Christmas or no Christmas).
But you've got to work fast! This holiday extravaganza of a deal is only good through January 4, 2016.
Get everything you've ever wanted for Christmas, and more, this year. The 2015 Kia Forte Koup is the perfect addition to your holiday festivities.