Kia Clears Out the Cadenzas!
Because no Christmas is complete without a Cadenza.
Or something.
Regardless, you can be sure that the 2015 Kia Cadenza will make anyone's holiday incredibly special.
It's the giving season, after all. And Kia is giving you some amazing deals on their 2015 lineup.
So whether you're looking to knock the socks off of that special someone, or you're looking for something to treat yourself with (because let's face it, 2015 was long and exhausting), the 2015 Kia Cadenza will do the trick.
The Perfect Present
The 2015 Kia Cadenza will impress everyone, from its owner to the other drivers who look upon this beauty with envy.
What could be a better Christmas present than something that combines technology with power and luxury?
It's impossible to ignore, delivers an exceptional performance every time, and is expertly crafted down to every detail.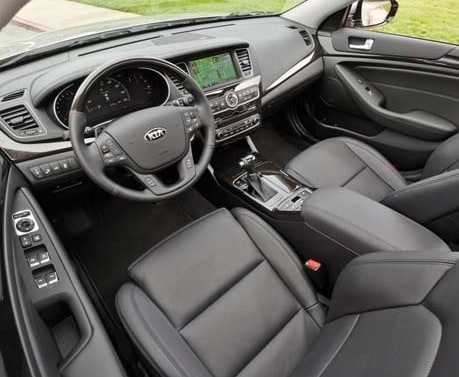 If you're looking to make jaws drop this Christmas, this is definitely the present that will do it.
The Perfect Price
The best part of all of this is that no one walks away paying full price.
What? Is it too good to be true?
Nope!
Consider it a Christmas miracle.
Kia is offering 0% APR for up to 66 months on the 2015 Kia Cadenza Models.
Now that is what I call a merry Christmas.
You may think it can't get better, but it can!
Qualified buyers get $1,500 in bonus cash with the purchase of the new Kia Cadenza.
$1,500!
So here's what you do: go out and get yourself a 2015 Kia Cadenza, drive it to the mall, and use your $1,500 worth of bonus cash to buy those last-minute presents for your loved ones.
It's a fool-proof plan, really.
But there's no time to delay!
This offer is only good through January 4, 2016, and quantities are limited.
So if you want assurance that your Christmas is going to be absolutely jaw-droppingly amazing this year, don't stall getting to your local Kia dealer.
Get yourself a 2015 Kia Cadenza today to guarantee that your holidays will truly be the happiest.